What is Graphic Facilitation?
I draw large images with colour on mural size paper during meetings, conferences, keynote speakers or simple conversations. Together with words, the images give people a new perspective and help with listening, feeling heard, and remembering later. Fun to do and fun to watch.
See below for more reasons why.
Examples of graphic recording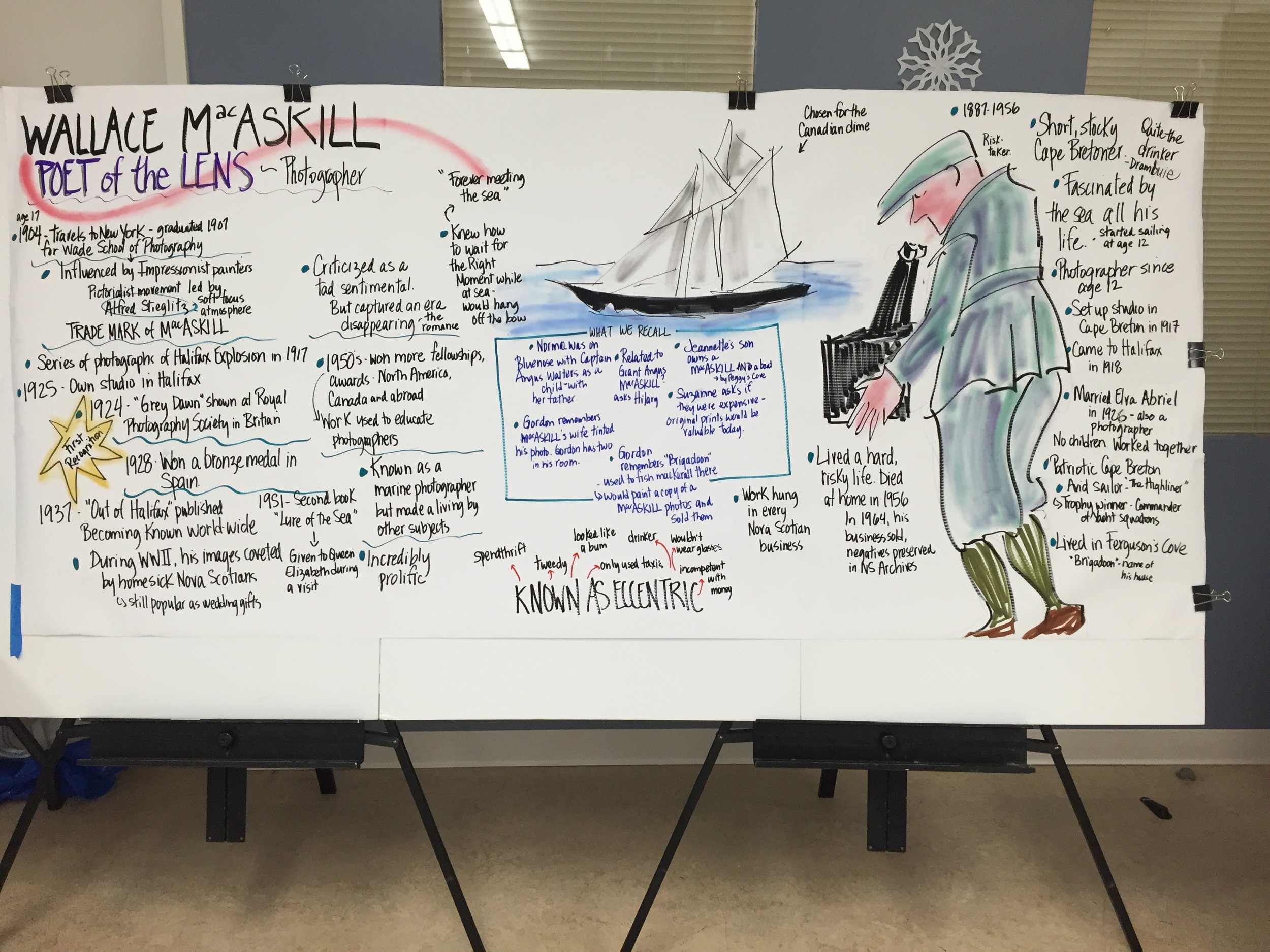 Interested in booking my services?
My graphic recording pricing is based on whether you're a non-profit or a profit, and whether you want a day-long session or half-day session. Ballpark-wise, you won't pay less than $500 a session or more than $1100 a session. We can talk.
I do pro bono work for causes close to my heart, and you guys already know who you are.
To see my complete list of clients, visit my LinkedIn profile: